Illinois Gun Ban!
on
January 4, 2013
at
3:08 am
Illinois Gun Ban!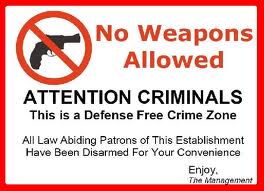 Just when you thought Diane Feinstein's Gun Bill was the most anti-American piece of legislation you ever heard of, Illinois manages to one-up her. Proposed AMENDMENT TO HOUSE BILL 1263 lists all military style guns as being banned as well as all semi-auto pistols and rifles with detachable magazines. That is pretty much everything except a revolver, single shot or pump shotgun and tubular magazine rifles. No more Glocks, Sigs, HKs, Berettas, or any semi-auto handguns no matter how small the magazine capacity.
On page 9, line 3 we read the criteria of a banned gun as being " a semi-automatic rifle or pistol with the capacity to accept a detachable magazine"  What makes this worse than Feinstein's Bill is the fact that it makes no provision for grandfathering legally owned guns purchased before the ban. We are to assume that if the ban were to pass, all semi automatic pistols and rifles with detachable magazines would be illegal in the entire state.
We just wrote the post on Feinstein's bill last week. I don't want to repeat myself with another 2nd Amendment rant, but please read it if you haven't yet. Instead, I would like to talk about the need to get your financial house in order. What does the gun grab have to do with finances, you may ask. A lot! The gun grab is about a loss of freedom. Being financially responsible is also about freedom. If you are living fancy free on credit cards or eating Filet Mignon on a hotdog budget, it is time to start living within your means.
Your number one priority needs to be making a  budget that will require you to start saving money. With that saved money, you need to be building up a six month emergency fund. You need to forget about the new car and the flat screen and start saving like there is no tomorrow, because there may not be.
What can I do with financial freedom. If you live in Illinois right now, you can move. If you are living hand to mouth with no savings, you can't move. You are stuck with whatever job you have because you are buried in debt. The patriot with a six month emergency fund, no credit card debt and a little cushion from living below his means doesn't have to live in a state that bans guns to that level. He is free to vote with his feet and find greener pasture. Trust me, if every conservative left Illinois, the state government would crumble. The left is politically supported by the welfare class whose votes are bought and paid for by handouts that are financed by the hard working conservatives. The socialist system of wealth redistribution doesn't work when all of the productive citizens relocate.
Who else could benefit from the freedom of being debt free? Most of our law enforcement officers are very hardworking people that have a higher sense of respect for the Constitution than the average Joe. Many of our military and local law enforcement officers have joined Oath Keepers and vowed not to obey any order that will contradicts the Constitution. The Oath Keepers that have decided to make financial responsibility a priority in their life will be in a much better position to lay down their badge if such an order were to come. Those who are up to there ears in debt will face severe financial hardship, if they have the will to follow through with their oath of allegiance.
As we see times get more and more uncertain and the direction of our country get more and more heartbreaking, a sound budget will be your best defense. The Bible says "The borrower is slave tot the lender" Proverbs 22:7. Financial freedom is the base for all of your other freedoms. If you love freedom, make this year the year that you make a budget and stick to it! Our Finance Links page has several sites that will help you get on a budget. Our Coupon Corner page will work miracles in helping you stretch that budget once you get it made. The biggest problem our country faces is debt. Getting your house in order makes sure you are part of the solution rather than part of the problem.
Happy Prepping!