on
April 27, 2014
at
12:58 am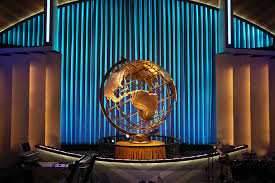 "Watch your life and doctrine closely. Persevere in them, because if you do, you will save both yourself and your hearers."
-1 Timothy 4:16
Yesterday's post was a rip on the number one cable news show in America, Bill O'Reilly. I pointed out O'Reilly's defense of the house-to-house gun confiscation in Louisianan after Hurricane Katrina. The point was that just because he is popular, and broadcasts on a so-called conservative news channel doesn't make him right. I wish this problem was contained to cable news, but unfortunately, it is also an epidemic among churches.
So now what? Should we just turn off the news, quit going to church and hide our head in the sand? Absolutely not! It is your responsibility as a citizen to listen to news commentators and politicians and hold up what they say to the Constitution which is the law of the land. In the same way, it is your responsibility to read the Bible. Get to know what God has to say on important issues so you can hold up what your pastor is preaching against the Bible. If his message is faithful, thank him and let him know you appreciate it. Also pray for him, because if he teaching God's word correctly, I can guarantee Satan has a target on his back. If what your pastor teaches doesn't line up with the Word of God, vote with your feet and find another church. Can't find a good church? That's no excuse not to worship. Start your own home Bible study.
If you are new to prepping or would like to learn more about how to prepare for tomorrow, please read our 7 Step Preparedness Plan. Come back every Sunday for a new Prepper Bible Study! The most important prep of all is knowing GOD. Jesus said "what does it profit a man if he gains the whole world yet loses his own soul?" Prepper translation: "What good will it do you to survive the coming economic collapse, nuclear war or even a zombie apocalypse if you don't know you will go to heaven when you die." A recent study found that 10 out of 10 people die! On that day we will meet our Maker. It only makes sense to be prepared for that day. Click here to learn more about knowing GOD.
Have a blessed day and happy prepping!
MDG