on
November 7, 2014
at
11:08 pm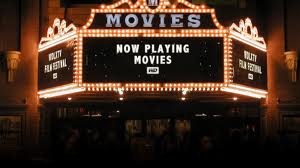 Tonight's movie is a film by Chris Duane of Silver Bullet Silver Shield, called The Rise and Fall of the Banksters. Thanks to Dane for sending this one in!
Do you have a great YouTube channel that you watch regularly or video that you think would be a great pick for Friday Night at The Movies? Send me the link! mark@prepperrecon.com
My new book The Days of Noah, Book One: Conspiracy is out in Kindle and paperback! Audio production is finished and we're waiting for final approval from Audible. To celebrate the release, I'm doing another HUGE GIVEAWAY! CLICK HERE for details!
Is there a secret cabal working to collapse the global economy in order to usher in a global government and one-world currency?
Noah Parker, like many in the United States, has been asleep at the wheel. During his complacency, the founding precepts of America have been slowly, systematically destroyed by a conspiracy that dates back hundreds of years. The signs can no longer be ignored and Noah is forced to prepare for the cataclysmic period of financial and political upheaval ahead.
The Days of Noah, Book One: Conspiracy, by Mark Goodwin is a fast paced fiction thriller where the world descends into chaos, a global empire takes shape, ancient writings are fulfilled and the last days fall upon the once great, United States of America.
Happy prepping!
MDG