on
May 17, 2015
at
6:36 am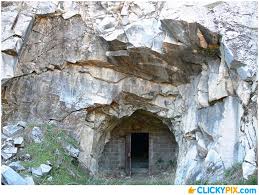 Go, my people, enter your rooms and shut the doors behind you; hide yourselves for a little while until his wrath has passed by. 
See, the LORD is coming out of his dwelling to punish the people of the earth for their sins. The earth will disclose the blood shed upon her; she will conceal her slain no longer.
Isaiah 26:20-21
Did you read the news story about the 3,288 American children slaughtered yesterday? No? Me neither, but it happened. It happened in abortion clinics from San Francisco to Washington DC. One of the sins that God called ancient Israel to account for was the wholesale slaughter of innocent children. In those days, they were a sacrifice to the god, Molech. Today, they are slain in the name of convenience. In fact, the most dangerous place an American can be, is not swimming with sharks or walking around in an electrical storm, it's not even on a foreign battlefield, it is in his or her mother's womb. Roe v Wade was more than 40 years ago. How much longer do you think we have before our judgment is pronounced? I honestly believe that God is calling his people to prepare for tough times. I hope you are staying vigilant about your preps.
Come back every Sunday for a new Prepper Bible Study! The most important prep of all is knowing GOD. Jesus said "what does it profit a man if he gains the whole world yet loses his own soul?" Prepper translation: "What good will it do you to survive the coming economic collapse, nuclear war or even a zombie apocalypse if you don't know you will go to heaven when you die." A recent study found that 10 out of 10 people die! On that day we will meet our Maker. It only makes sense to be prepared for that day. Click here to learn more about knowing GOD.
Have a blessed day and happy prepping!
Mark