on
September 21, 2014
at
6:00 pm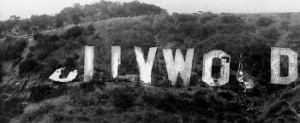 But among you there must not be even a hint of sexual immorality, or of any kind of impurity, or of greed, because these are improper for God's holy people. Nor should there be obscenity, foolish talk or coarse joking, which are out of place, but rather thanksgiving.  Ephesians 5:3-4
Wow! Those two verses just eliminated 98% of the movies produced by Hollywood. It doesn't leave much room for most of the programs on television either. So what is a Christian supposed to do for entertainment these days? Even prime time network shows regularly use His holy name in vain. There are a few television stations that specialize in old shows from an era when offending God was still frowned upon. Your local library has tons of DVDs available from that time period. Occasionally, there is even a new,well-produced animated family movie available to watch at the theater. Amazon has made purchasing Christian fiction books on Kindle very affordable. Not necessarily my books, but as a side note, mine are completely void of vulgar language and sex scenes. Not to brag, but they all receive very good reviews, proving you don't have to have sex and obscenities to make a book entertaining. 
If you're like me, there are tons of action films and police dramas that you'd like to watch. In fact, it feels like a sacrifice to not be able to watch them. I make an effort to dedicate a portion of my day to prayer and reading the Bible. Don't I deserve to kick back at the end of the day and watch a little TV? Sure, if the the subject matter and the language isn't offensive to the very Being that has given me life. In this day and age, keeping a moral standard in your entertainment choices is going to require a sacrifice. But when I consider the sacrifice He made for me, it seems pretty small.
A great resource for checking to see if God's name is used in vain in movies and even to check for sexual content in a specific television show is PluggedIn.com. It's operated by the Christian organization, Focus on the Family. It doesn't make the call for you, it just gives you the information about the content and lets you make the call based on your convictions.
You might be wondering what today's Bible verse has to do with prepping. Well, it draws attention to yet another area of our culture that has completely forsaken God. We know from Deuteronomy 28 that we can expect perilous times ahead because of this wholesale abandonment of God and His principle by our country.
If you are new to prepping or would like to learn more about how to prepare for tomorrow, please read our 7 Step Preparedness Plan. Come back every Sunday for a new Prepper Bible Study! The most important prep of all is knowing GOD. Jesus said "what does it profit a man if he gains the whole world yet loses his own soul?" Prepper translation: "What good will it do you to survive the coming economic collapse, nuclear war or even a zombie apocalypse if you don't know you will go to heaven when you die." A recent study found that 10 out of 10 people die! On that day we will meet our Maker. It only makes sense to be prepared for that day. Click here to learn more about knowing GOD.
Have a blessed day and happy prepping!
MDG