on
January 18, 2015
at
8:17 am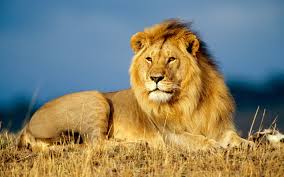 The man of God said, "I cannot turn back and go with you, nor can I eat bread or drink water with you in this place.  I have been told by the word of the LORD: 'You must not eat bread or drink water there or return by the way you came.' " The old prophet answered, "I too am a prophet, as you are. And an angel said to me by the word of the LORD: 'Bring him back with you to your house so that he may eat bread and drink water.' " (But he was lying to him.)  1 Kings 13:16-18
You really need to read the entire chapter of 1 Kings 13 to grasp today's lesson. If you do, you'll read that the man of God is killed by a lion, because he took some bad advice from the old prophet.
The prophet in the story advises the man of God to disregard what he has learned directly from God because the prophet has his own agenda. He wanted to hang out with the man of God. It doesn't seem like such a terrible motive. I'm sure the prophet had a very good reputation. The man of God may have even looked up to the old prophet. Yet, he esteemed the words of the old prophet more highly than the word of the Lord. Big mistake! It cost him everything.
It is easy to look up to church leaders who have good reputations, especially those who are older and are seasoned in the faith. And they can even provide very valuable council, but in the end, no one can hear from God for you. You have to seek out his Word for you yourself. That can be accomplished though maintaining a regular relationship by dedicating time each day to get in the Bible and listen. When those really important decisions  or very perplexing situations come along you might have to take it to the next level and fast. Fasting turns down the noise of the flesh so you can hear the still small voice of God instructing you to take the right path.
If you are new to prepping or would like to learn more about how to prepare for tomorrow, please read our 7 Step Preparedness Plan. Come back every Sunday for a new Prepper Bible Study! The most important prep of all is knowing GOD. Jesus said "what does it profit a man if he gains the whole world yet loses his own soul?" Prepper translation: "What good will it do you to survive the coming economic collapse, nuclear war or even a zombie apocalypse if you don't know you will go to heaven when you die." A recent study found that 10 out of 10 people die! On that day we will meet our Maker. It only makes sense to be prepared for that day. Click here to learn more about knowing GOD.
Have a blessed day and happy prepping!
MDG