on
October 19, 2014
at
8:17 pm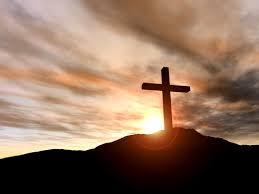 I can do everything through him who gives me strength. Philippians 4:13
I can do all things is a great motto, but it's only a half truth. And a half truth is little more than a lie. When the enemy convinces us that we can do all things by ourselves, we run ahead of God and try to do things on our own. When things don't work out, we blame God. I'm sure He's amused.  
When things fall apart, the best thing we can do is take a step back, pray for help and start over. It sounds so simple, but whether it is because of pride or believing that we can do all things on our own, we often forget that important step. And when it works, don't forget to thank God for his assistance. Don't assume that you don't have to ask again. If it's something that you struggle with, ask God for help with it every day. You can do all things through Him who gives you strength.
If you are new to prepping or would like to learn more about how to prepare for tomorrow, please read our 7 Step Preparedness Plan. Come back every Sunday for a new Prepper Bible Study! The most important prep of all is knowing GOD. Jesus said "what does it profit a man if he gains the whole world yet loses his own soul?" Prepper translation: "What good will it do you to survive the coming economic collapse, nuclear war or even a zombie apocalypse if you don't know you will go to heaven when you die." A recent study found that 10 out of 10 people die! On that day we will meet our Maker. It only makes sense to be prepared for that day. Click here to learn more about knowing GOD.
Have a blessed day and happy prepping!
MDG