on
November 24, 2013
at
5:03 pm

Sunday Prepper Bible Study- The Story of Job 4 Million Times Over
When typhoon Haiyan hit the Philippines earlier this month, over 4 million people were displaced from their homes. Many of them lost everything they had. There were stories of mothers looking for lost children, fathers who had lost their entire families and orphans roaming the streets in search of lost parents. The current death toll now stands near 5,000 and is rising by the day. These people lost everything. The poor sanitary conditions all but guarantee we will see future outbreaks of disease in the city of Tacloban.
The story of Job is a story of unyielding faith in the face of absolute destruction. Job, like the people of Tacloban, lost his wife, children, home, wealth, and finally disease overtook him. Yet even after all of this Job said in chapter 13, verse 15, "Though he slay me, yet will I hope in him."
We often hear people talk of the patience of Job, but I find it was the faith of Job that brought him through the trial and to the other side. I pray the people of Tacloban will find the faith of Job to sustain them in this time of need. If you have never read the book of Job, take time to read it this week. I think you will be amazed at the steadfast faith of Job.
It is so important to pray for the people in the Philippines, but it is also important to put feet to our faith. We often hear of scandals and stories about misuse of funds with non-profit organizations, but I can personally vouch for Samaritan's Purse. They are often one of the first organizations to arrive on the scene for disaster relief. If you can, please click here to DONATE TO SAMARITAN'S PURSE FOR TYPHOON HAIYAN VICTIMS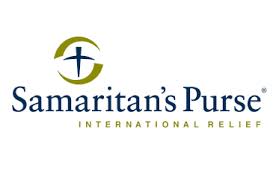 If you are new to prepping or would like to learn more about how to prepare for tomorrow, please read our 7 Step Preparedness Plan. The most important prep of all is knowing GOD. Jesus said "what does it profit a man if he gains the whole world yet loses his own soul?" Prepper translation: "What good will it do you to survive the coming economic collapse, nuclear war or even a zombie apocalypse if you don't know you will go to heaven when you die." A recent study found that 10 out of 10 people die! On that day we will meet our Maker. It only makes sense to be prepared for that day. Click here to learn more about knowing GOD.
Have a blessed week and happy prepping!
MDG