on
March 30, 2014
at
2:34 am
Sunday Prepper Bible Study- Psalms 33:12
"Blessed is the nation whose God is the LORD, the people he chose for his inheritance."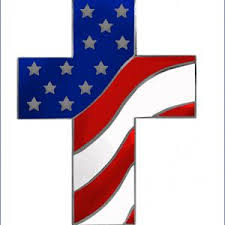 This promise that a nation will be blessed if they make YAHWEH their God is echoed all throughout scripture. Our country blossomed into a very blessed country by adhering to God's principles. Not only was God recognized as the creator of the universe in public schools, the Bible was actually a textbook. Imaging that. Coincidental,or maybe not, school massacres were unheard of while God's Word was a fundamental part of our education system.  I fear the days of our nation claiming YAHWEH  as our God are over. I suspect the end of our blessings will soon follow.
If you are new to prepping or would like to learn more about how to prepare for tomorrow, please read our 7 Step Preparedness Plan. Come back every Sunday for a new Prepper Bible Study! The most important prep of all is knowing GOD. Jesus said "what does it profit a man if he gains the whole world yet loses his own soul?" Prepper translation: "What good will it do you to survive the coming economic collapse, nuclear war or even a zombie apocalypse if you don't know you will go to heaven when you die." A recent study found that 10 out of 10 people die! On that day we will meet our Maker. It only makes sense to be prepared for that day. Click here to learn more about knowing GOD.
Have a blessed day and happy prepping!
MDG