on
May 3, 2015
at
7:17 am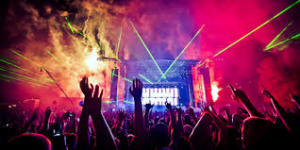 The Lord, the LORD Almighty, called you on that day to weep and to wail, to tear out your hair and put on sackcloth.
But see, there is joy and revelry, slaughtering of cattle and killing of sheep, eating of meat and drinking of wine! "Let us eat and drink," you say, "for tomorrow we die!"
Isaiah 22:12-13
After 9/11 cats and dogs were even going to church. The nation had just undergone a massive shaking. God got our attention on that day. For a good three weeks, the church pews were filled with people asking God to protect our nation. But as the airports reopened and normalcy bias began to creep back into our calloused hearts, the party continued. In fact, America is orders of magnitude more rebellious and sinful than it was fourteen years ago. If 9/11 was, as Messianic Rabbi Jonathan Cahn suggests, a wake up call, I'd expect the next one to be much louder. If you think back to your days in grade school, when you didn't get out of bed the first time Mom came in the room, you could expect an ever-increasing motivator until you finally got up and got dressed.
Pray that our country will repent and turn back to God. And pray that God will protect you when the next alarm rings over our nation.
Come back every Sunday for a new Prepper Bible Study! The most important prep of all is knowing GOD. Jesus said "what does it profit a man if he gains the whole world yet loses his own soul?" Prepper translation: "What good will it do you to survive the coming economic collapse, nuclear war or even a zombie apocalypse if you don't know you will go to heaven when you die." A recent study found that 10 out of 10 people die! On that day we will meet our Maker. It only makes sense to be prepared for that day. Click here to learn more about knowing GOD.
Have a blessed day and happy prepping!
Mark