on
March 18, 2015
at
1:41 am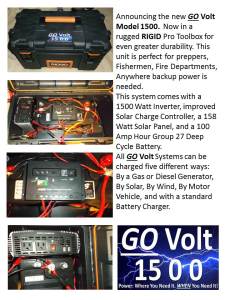 Bruce Forster, the creator of the Go Volt, is back on the show today to share some tips from the class he teaches at his church about prepping on the cheap. If you're interested in purchasing a Go Volt, you can call Bruce directly at 503-325-7161.
Podcast: Play in new window | Download
The Days of Noah, Book Two: Persecution is now available! As always, we're having a HUGE SURVIVAL GEAR GIVEAWAY to celebrate. Click HERE to get all the details and instructions on how to enter!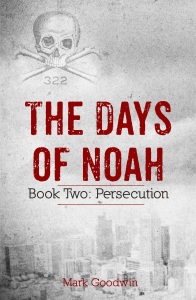 In The Days of Noah, Book Two: Persecution, a globalist conspiracy transpires by way of a false flag attack against America's energy infrastructure. The assault is blamed on patriots and Christians who are rounded up into detention centers across the country. Noah and his friends must take action to prepare for the meltdown and defend against the totalitarian regime which is gunning for their freedom, and quite possibly, their very lives. Get your copy of The Days of Noah, Book Two: Persecution for Kindle, Paperback or Audio edition at Amazon.com Today.
Prepping can be expensive, but it doesn't have to be. With a little planing and some fantastic tips from a pro like Cal Wilson, you can get ready for whatever the future holds without breaking the bank.


Get Cal's new book, Dirt Cheap Valuable Prepping from amazon.com today. It's an investment that will pay for itself many times over.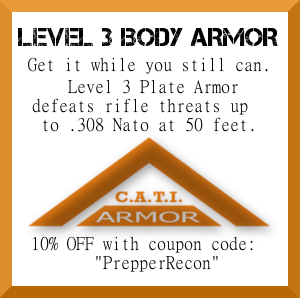 Cati Armor offers affordable body armor including level III trauma plates made of AR-500 steel which can endure multiple rounds from pistols and rifles up to 7.62 NATO. There plates are available with Rhino Linings coating to reduce spall.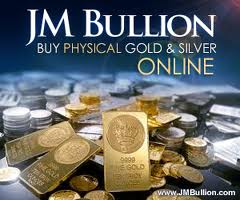 I use JM Bullion because they have the lowest over-spot price of any dealer I have found for silver and gold bullion. JM Bullion now offers free shipping on every order!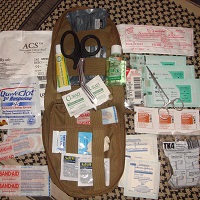 Check out the new Individual First Aid Kits that I put together. They have everything you need to address traumatic wounds such as you might experience in a gun fight or car accident. Let's face it, even in the best of times, it takes a while for the ambulance to get there. This kit could save your life! It is equipped with an Israeli Battle Dressing, Quikclot, Asherman Chest Seal, Nasopharngeal Airway, TK4 tourniquet and lots of extras. Click here for more info!
God bless and happy prepping!
Mark