on
June 22, 2015
at
5:49 am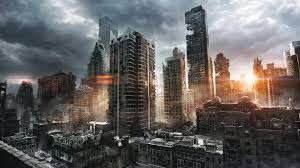 In case you still haven't figured out that the police can't save you in a societal breakdown, Officer Jack Waller is on the show today to issue a caveat about being prepared to take care of yourself. Recent headlines tell of police being unable to handle massive civil unrest such as the riots in Ferguson or they are being told to stand down as was the case in Baltimore. On top of everything, in what is now being called the Ferguson Effect, police are unwilling to risk being persecuted by leftist politicians for doing the job they were hired to do. Officer Jack tells us what law enforcement officers are talking about around the water cooler concerning a complete economic meltdown.
Podcast: Play in new window | Download
Prize 1 goes to Cynthia O
Prize 2 goes to M. A. B.
Congratulations!!!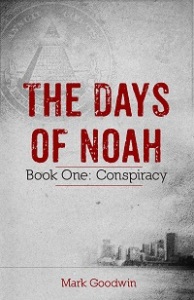 Is there a secret cabal working to collapse the international economy in order to usher in a global government and one-world currency? Watch through the eyes of Noah Parker and his family as a global empire takes shape, ancient writings are fulfilled and the last days fall upon the once great, United States of America.The Days of Noah, Book One: Conspiracy, by Mark Goodwin is a fast paced fiction thriller which looks at how modern conspiracies could play into Biblical prophecy concerning the end times.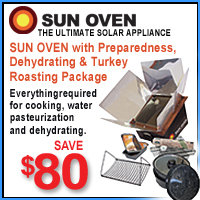 Whether it's a grid down situation or just a temporary power outage from a storm, A Sun Oven will allow you to harness the power of the sun.  You can cook or dehydrate just about anything including bread, muffins, roasts, jerky, beans, rice and so much more. Go to SunOven.com/PrepperRecon Prepper Recon visitors get $80 off a deluxe package!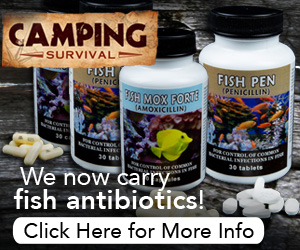 Today's Prepper Recon Podcast sponsor is CampingSurvival.com. Whether your plan is to bug in or bug out, they have all of your preparedness needs including; bug out bags, long term food storage, water filters, gas masks, and first aid kits. Use coupon code PREPPERRECON to get 5% off your entire order at Camping Survival.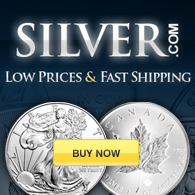 The dollar has lost over 90% of its purchasing power since 1971. Silver, on the other hand, has proved to be a very stable form of wealth preservation over the years. And where do you buy silver? Silver.com of course. Silver.com offers fantastic prices on silver and gold. Check out Silver.com today.
Happy Prepping!
Mark