on
June 22, 2014
at
3:16 am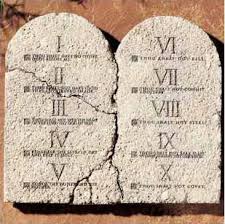 "Jesus has become the guarantee of a better covenant." Hebrews 7:22
God provided the law as a means for the Israelites to draw near to him. It was a set of rules and regulations for holy living. It prescribed a hard and fast list of dos and don'ts as well as mandated sacrifices for when they messed up. Man was unable to live up to God's standard. Otherwise, that system would have worked just fine. Since it didn't, Jesus came to be the ultimate sacrifice and introduce a new system where we could be justified outside of the law. Hebrews 7:12 says "when there is a change in the priesthood, there must be a change in the law." Jesus is the new High Priest. His perfect sacrifice took care of all of our shortcomings and became the guarantee of a better covenant. Is this new covenant without rules and regulations? Not exactly, God still has a high expectation of us for holy living, but Jesus has already made the perfect sacrifice for when we fall short.
If you are new to prepping or would like to learn more about how to prepare for tomorrow, please read our 7 Step Preparedness Plan. Come back every Sunday for a new Prepper Bible Study! The most important prep of all is knowing GOD. Jesus said "what does it profit a man if he gains the whole world yet loses his own soul?" Prepper translation: "What good will it do you to survive the coming economic collapse, nuclear war or even a zombie apocalypse if you don't know you will go to heaven when you die." A recent study found that 10 out of 10 people die! On that day we will meet our Maker. It only makes sense to be prepared for that day. Click here to learn more about knowing GOD.
Have a blessed day and happy prepping!
MDG