on
November 17, 2014
at
7:15 am
Richard Duarte joins me on the show today. He describes the many instances people have been on their own in disasters with no help from the government. Those who are prepared beforehand always come out far better than those who expect outside assistance. Click the image above to check out Richard's new book or visit the Website. You can also connect with Richard on Facebook and Twitter.
Podcast: Play in new window | Download
Are we living in a time of which there is more prophetic writings than of any period in history?Watch through the eyes of Noah Parker and his family as a global empire takes shape, ancient writings are fulfilled and the last days fall upon the once great, United States of America.The Days of Noah, Book One: Conspiracy, by Mark Goodwin is a fast paced fiction thriller which looks at how modern conspiracies could play into Biblical prophecy concerning the end times.
To celebrate the release, I'm doing another huge giveaway!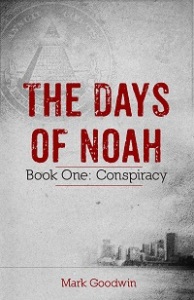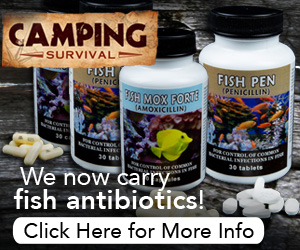 Today's Prepper Recon Podcast sponsor is CampingSurvival.com. Whether your plan is to bug in or bug out, they have all of your preparedness needs including; bug out bags, long term food storage, water filters, gas masks, and first aid kits. Use coupon code PREPPERRECON to get 5% off your entire order at Camping Survival.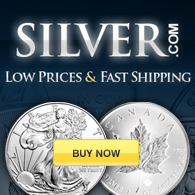 The dollar has lost over 90% of its purchasing power since 1971. Silver, on the other hand, has proved to be a very stable form of wealth preservation over the years. And where do you buy silver? Silver.com of course. Silver.com offers fantastic prices on silver and gold. Check out Silver.com today.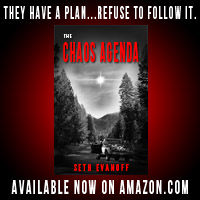 Check out The Chaos Agenda, the new prepper fiction thriller by Seth Evanoff.  When catastrophe strikes during his senior class trip, Christopher Temple finds himself stranded in northwest Montana. In order to make it home he must place his hope of rescue in kind stranger, Wallace MacGregor. During their harrowing journey to safety, not only do Chris and Wallace learn to improvise and adapt to survive, they discover information that threatens to expose the dark agenda responsible for the catastrophe; culminating in an explosive standoff with a relentless, powerful enemy.
Happy prepping!
MDG