on
May 19, 2013
at
5:04 am
   Sunday Prepper Bible Study- Psalms 1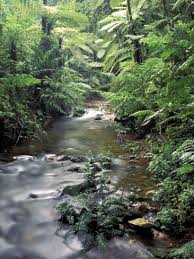 Psalms 1
1Blessed is the man
Who walks not in the counsel of the ungodly,
    Nor stands in the path of sinners,
    Nor sits in the seat of the scornful;
2 But his delight is in the law of the Lord,
    And in His law he meditates day and night.
3 He shall be like a tree
    Planted by the rivers of water,
    That brings forth its fruit in its season,
    Whose leaf also shall not wither;
And whatever he does shall prosper.
4 The ungodly are not so,
But are like the chaff which the wind drives away.
5 Therefore the ungodly shall not stand in the judgment,
Nor sinners in the congregation of the righteous.
6 For the Lord knows the way of the righteous,
But the way of the ungodly shall perish.
Being prepared for hard times requires that you are maintaining a close relationship with God. Once the stuff hits the fan, it is too late to stock up on your beans,  bullets and band aids and it is too late to get spiritually prepared as well. God is patient and always has his arms open to receive you, but a relationship takes time. By continually seeking God through his word and in prayer, you will have the peace you need to sustain you through any trial.
Verse 2 says the blessed man meditates on Gods law day and night. What is Gods law? It is the Bible. I like to read a chapter or two every  morning when I wake up and I usually listen to one of my favorite pastors on my mp3 player before I go to sleep at night. This ensures I have the proper perspective to start my day and good thought when I end my day.
Verse 3 says the blessed man who lives this way will be like a tree planted by a stream of water. A tree planted by a stream is not concerned with external circumstances. If it rains that is fine. If it doesn't rain, that is OK too, because the tree has another source for it's sustenance. It is not dependent on good weather to thrive. In all your business, make time for God. You will be glad you did.
If you are new to prepping or would like to learn more about how to prepare for tomorrow, please read our 7 Step Preparedness Plan. The most important prep of all is knowing GOD. Jesus said "what does it profit a man if he gains the whole world yet loses his own soul?" Prepper translation: "What good will it do you to survive the coming economic collapse, nuclear war or even a zombie apocalypse if you don't know you will go to heaven when you die." A recent study found that 10 out of 10 people die! On that day we will meet our Maker. It only makes sense to be prepared for that day. Click here to learn more about knowing GOD.
Have a blessed week and happy prepping!